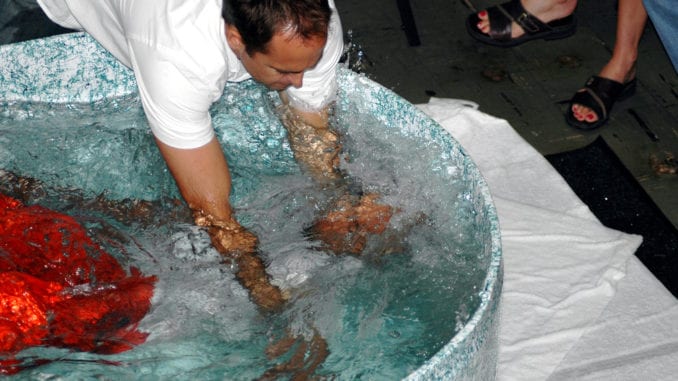 FRESNO, CA
Desperate to capture the lucrative 25-40 market, the First Mennonite Brethren Church of Fresno has decided that all baptisms during the month of October will be conducted with Mrs. Jansen's famous pumpkin spice mixture.
"This'll really draw the crowds," said Pastor Johan. "People go nuts for pumpkin spice this time of year."
The baptismal tank will be filled with 70/30 split of pumpkin spice to regular water and baptismal candidates will be allowed five minutes to drink as much as they please of the lukewarm holiday treat.
"There have always been a few attendees that were a little wishy-washy when it came to taking the step of baptism," said the pastor. "I'm hoping pumpkin spice will convince them to take the plunge."
Whatever water that is leftover after young Billy, Sarah, Thomas, and Ashley have been dunked, will be served at faspa to an eager audience of Mennonites.
(photo credit: River City Church (rccjax.com)/CC)