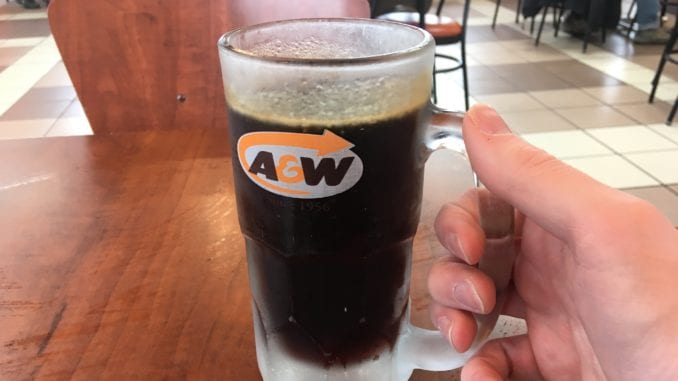 WINNIPEG, MB
A 40-year-old man from Winnipeg was sentenced to twenty years in a maximum security prison this week for stealing an A&W root beer mug back in 1998.
"For years it was a cold case, but thanks to some keen detective work, we managed to track down the mug that went missing from the North Kildonan A&W in July of 1998," explained Officer Stevens. "Mr. Loewen appears to be a completely unrepentant criminal. I mean, he was brazenly using that mug at church picnics and backyard BBQs for decades…until now."
Mr. Loewen has shown no remorse for his crime, and his family has already disowned him.
"He's an embarrassment to the Loewen name," said cousin Darryl. "I told him he shouldn't have swiped that mug. I told him! All this time he kept insisting that he 'bought it.'"
Mr. Loewen says a twenty year sentence is well worth it for all the good times he had enjoying root beer properly.
"It just doesn't taste the same without the frosted mug," said Loewen. "I have no regrets."
Ironically, as Loewen entered prison this afternoon he found himself cellmates with a burly looking man calling himself the "A&W Root Bear."