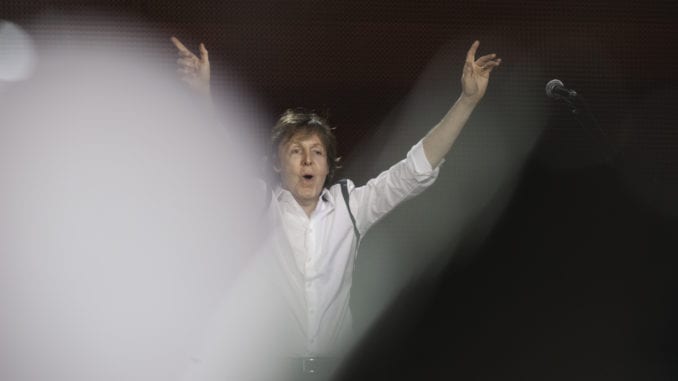 BLUMENHOF, MB
The Wiebe and Dueck families of Blumenhof were excited, and a little baffled, after Sir Paul McCartney cycled onto the property this weekend.
"There we were chowing down on Mrs. Wiebe's dills to celebrate our wedding, when one of the Beatles showed up," said new bride Mrs. Dueck. "We would have invited him to stay for faspa, but we didn't have much in the way of vegetarian options."
McCartney, who was in town for a concert at the arena, decided he'd spend Saturday cycling around Mennonite country.
"I heard most of these folks come from Back in the USSR, so I had to check it out," said McCartney. "All I could think of was, 'Oba, look at all the lonely people. Where do they all come from?'"
McCartney offered to play a few tunes, but the Mennonites turned down the offer, fearing that he might not know the words to "Church in the Wildwood."
"Plus the elders still frown on rock music," said Mrs. Dueck. "I'm not confessing to anything, but there may have been a clandestine McCartney concert in the pastor's office while the elders were out milking."