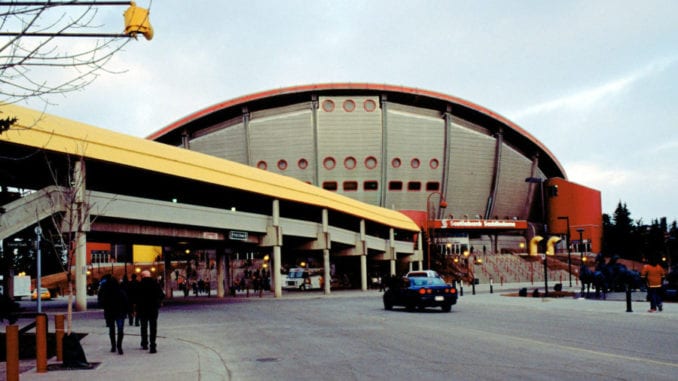 CALGARY, AB
As the owners of the beloved Calgary Flames threaten to move the team to Houston or Seattle, tens of thousands of Calgarians have returned to church in order to "get right with the Lord" and stave off imminent doom.
"I haven't prayed this hard since I was a child and I really wanted that N64 for Christmas," said local Flames fan Jeremiah Goerzen, 34 of nearby Airdrie. "I'm asking the Lord to work in Mayor Nenshi's heart and get that arena built!"
Since the crisis began in fall, church attendance has soared, with everyone from Lutheran and Presbyterian to Baptist and Evangelical churches reporting an uptick. Even the local Mennonite churches have seen an increase.
"They come dressed in Flames jerseys and they stay for faspa," said Reverend Koop. "It seems they're so desperate to get on the Lord's good side that they're even taking notes during the sermon and tithing a full 10%."
Even Flames mascot Harvey the Hound has stepped up his church attendance lately.
"I had backslidden for a while, but I'm willing to do whatever it takes," said Harvey, from his pew at the Centre Street Church west campus. "If the Flames leave, I'm out of work."
Reports out of Toronto indicate a similar increase in church attendance as Torontonians pray they'll finally get a team of their own.
(photo credit: Calgary Reviews/CC)