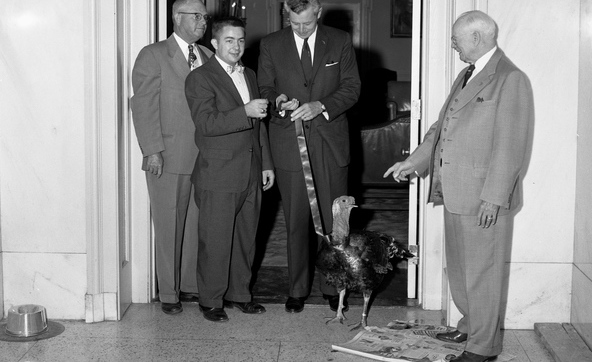 MOUNTAIN LAKE, MN
By now it's an annual tradition. When the President pardons a Thanksgiving turkey at the White House, thus sparing it from certain death, a Mennonite pastor in small town Minnesota also pardons a succulent piece of farmer sausage.
"I pardon you," said pastor John Lehman. "We will not eat you….today anyway."
The tasty piece of sausage seemed very grateful to have been spared from being consumed by ravenous Mennonites.
"Thank you, sir, thank you," said the formavorscht. "I'm truly grateful for this opportunity to sit in the refrigerator for a few more days before being eaten."
Today Mennonites across America dine on turkey…and for a day, if just a day, the farmer sausage is set aside and allowed to relax. The farmer sausage pardoning truly is a great Mennonite Thanksgiving tradition.