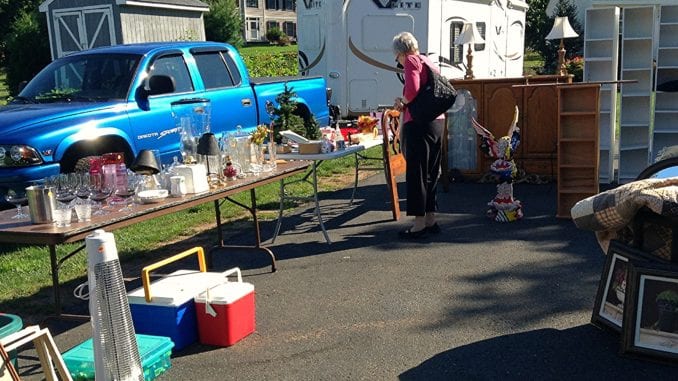 OTTAWA, ON
The Canadian government announced Tuesday that it would be spending more than four billion dollars of taxpayer money on purchasing "whatever useless crap those Mennonites have for sale at their garage sales this weekend." Of particular interest was all the junk Mrs. Penner's been trying to get rid of since the 1960s.
"I know it's a whole lot of garbage that Mrs. Penner's abandoned, but that doesn't mean it's not of grave economic importance to the stability of our country," said Mr. Morneau. "We can't just let all her chipped teacups, Fortrel pants, and old Eatons catalogues be purchased by just anyone."
The government will be sending out representatives to Mennonite towns across the country this week, with a focus on snatching up the useless crap that no one else seems to be buying.
"We've got to keep these garage sales going," said Mr. Morneau. "We can't count on the private sector to prop up these Mennonite ladies. Sometimes the government needs to step up and take some initiative…. Oh, look, used margarine containers!"
After hearing the government announcement, millions of Canadian Mennonites scrambled to get all their old worn out Chesterfields onto their front lawns ready for sale.
(photo credit: Mike Mozart/CC)