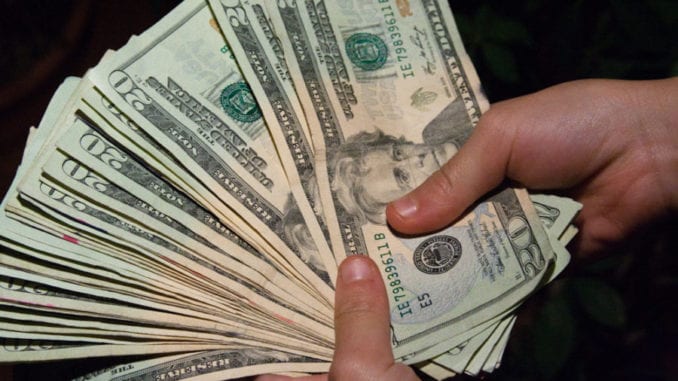 MOUNTAIN LAKE, MN
After a slumping economy and soaring unemployment rate, the Society for the Proliferation of Mennonite Churches has determined that "an 8% tithe will be acceptable for the foreseeable future." The change was made after yesterday's 1200 point plunge in the Dow Jones average, which the Society felt was a harbinger of bad things to come in the church giving sector.
"Normally we're expecting people to give 10% or more," said Society spokesperson Wilma Froese, "but with the economy the way it is, we figured we'd let people off the hook a little. As they always say, 8% is better than nothing."
Froese acknowledges the tough times that many people are going through, but expects full compliance with the new tithe rate.
"We don't want to have to switch from cold cuts to Spam during faspa, so we need the giving to continue. Let me tell you, unless you want to jeopardize your standing in the community and your eternal salvation, you best be mindful of the tithe," said Froese. "Don't forget to give 8% of your income tax refund as well."
Given the current economic climate, Mennonites are also being permitted to lower their tips in restaurants from the usual 2% to 1.
(photo credit: by Steven Depolo/CC)