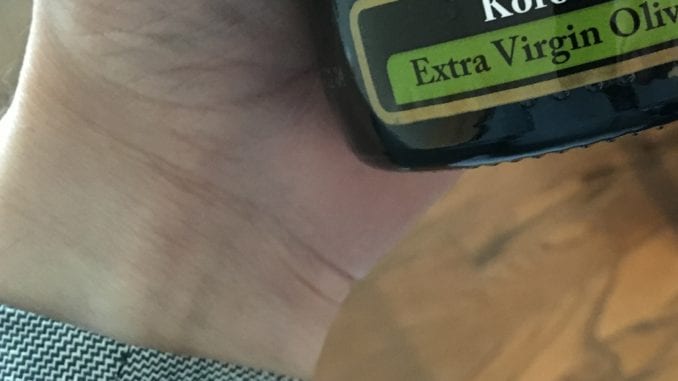 CHILLIWACK, BC
As Aganetha Kliewer, 72, of Chilliwack wandered the aisles of the local grocery store this week she was very excited to discovery an olive oil that was seemingly made just for her: extra virgin.
"Well, will wonders never cease!" exclaimed Kliewer, who was shopping with her sister and room-mate Martha, also in her seventies. "I did go for a few dates in the early 60s with one of the Brandt boys. Thankfully nothing ever came of that or I'd never be able to purchase this delightful new olive oil!"
Kliewer has been disgusted by all the regular oils she sees on the store shelves these days.
"I look away in horror whevever I pass a bottle of Hawaiian Tropic," she explains. "Thankfully, somebody has made an oil that's suitable for women like me and Martha."
Kliewer has three other sisters who are eligible to consume the product and a cousin Johan who she also believes is a suitable candidate.
"Johan tried his hand at dating each of the Schellenberg triplets for a while there, but it didn't work out with any of them," explains Kliewer. "So, I can't say for certain, but I think he might be extra virgin, too."
According to Kliewer, only those who remained unmarried, but got baptized anyway, can qualify for the new label. Cousin Johan was not quite so keen on the term.
"I'll try out the olive oil," said Johan. "But I'm just hoping someone releases some extra virgin whiskey or something. I'd much prefer that."
The manufacturers behind the extra virgin olive oil are considering a whole lineup of extra virgin products for Mennonites everywhere.