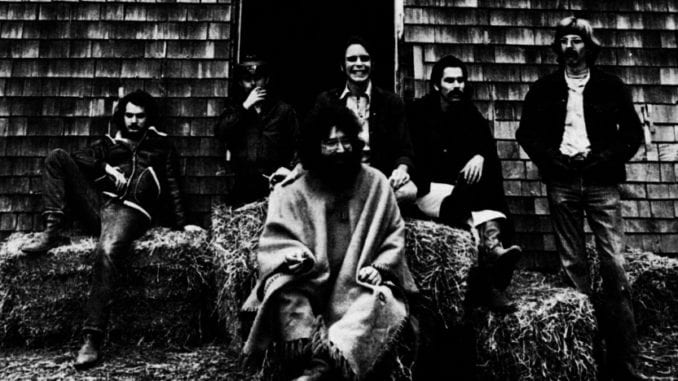 So, I know the elders won't be in favour of this, but if we're not going to sing hymns, we should at least sing something better than the "Jesus is my boyfriend" lyrics found in many contemporary worship songs. Here are some songs I know the church would never let us sing…but they should!
I already wrote about Mennonites adding Leonard Cohen's Hallelujah to the hymnal, and I'm still very much in favour of that. And, of course, there are some other really obvious ones like Bob Dylan's Christian period, The Byrds "Turn Turn Turn," or pretty much anything by Sufjan Stevens. But what are some other rock and pop songs that we should sing in church?
7. "God Only Knows" – The Beach Boys – Perhaps the most beautiful pop song ever written. Sure, it's a bit on the romantic side for church, but so is the Song of Solomon. I say, let's sing the Beach Boys.
6. "After Forever" – Black Sabbath – I'll give fifty extra Mennonite points to anyone who can convince their worship band to play Black Sabbath. But look at the lyrics. This one has better theology than most current worship songs.
https://www.youtube.com/watch?v=towXzxmqkT0
5. "Love & Hate" – Michael Kiwanuka – An epic and moving soul song by Michael Kiwanuka that harkens back to early 70s Marvin Gaye. This one could be played during altar calls…but please don't.
4. "Something Beautiful" – Sinead O'Connor – Gone are the days when Sinead O'Connor used tear up pictures of the Pope on national television. Today, she sings haunting spiritual music, completely suitable for church…even a Catholic church.
3. "Jesus is Waiting" – Al Green – Long before he abandoned stardom to join the clergy, Reverend Green sprinkled in spiritual classics like "Take Me to the River" and "Jesus is Waiting." In this badass live performance, Green sings "Jesus is Waiting" with a broken arm. The song builds to an amazing crescendo, so stick with it until the end and crank it up.
2. "Jesus" – The Velvet Underground – The Lou Reed-fronted New York band revolutionized music in the late 1960s with songs dedicated to, among other things, heroin. Songs like "I'm Beginning to See the Light" and "Jesus," however, explore more church-appropriate themes. Perhaps Nomi Nikkel would not have had to flee to the "real East Village" if more Steinbach churches had played stuff like this. (I must confess, I actually DID perform this once at church in Steinbach during a special number).
1. "Ripple" – The Grateful Dead – Alright, so I'd definitely show up to church to hear "Ripple" performed. "Ripple in still water / When there is no pebble tossed / Nor wind to blow".  Ah, yes. Listen to the Psalmist Jerry Garcia sing it here: