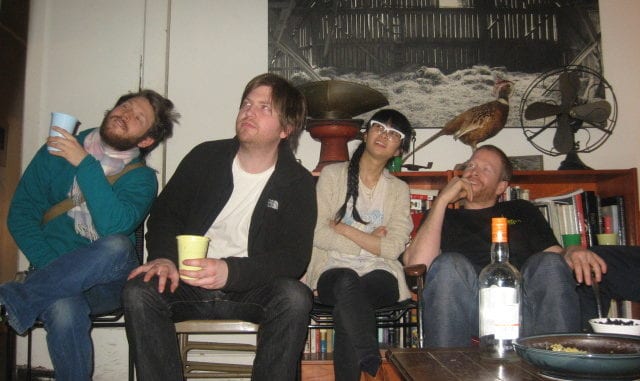 The Daily Bonnet has teamed up with our friends over at Mennotoba to create this list of viewing alternatives to the Super Bowl. So while all your frintschoft are in the living room pretending to watch American football when really all they're interested in is Justin Timberlake's performance, you can sneak off with a light beer into the master bedroom, fire up your laptop, and enjoy one of these programs instead.
(One criteria for this list was that the program had be viewable streaming online or on television. So as much as our Mennotoba friends are obsessed with And When They Shall Ask, it was left off the list because you can't, as far we know, watch it online).
So here we go, in no particular order:
5) Chuckle along with Matt Falk in Orlando Braun's That Mennonite Joke. It's only twenty minutes long, so you'll have to re-watch it a few times to fill the time occupied by the Super Bowl in the room next door. But that's okay, you'll want to.
4) It's not Ken Burns, but PBS did make a documentary about the Mennonites of Manitoba back in the 1990s. It's informative for both those who reside in and outside the Mennonite Holy Land.
3) For something a little darker, you can watch this Fifth Estate episode on the notorious Mennonite Mafia. You may want to sing some hymns to cleanse yourself afterwards.
2) The Last Objectors (2016) is an excellent documentary by Andrew Wall, featuring fascinating interviews with some of the few World War II Conscientious Objectors that are still with us. A must watch! (The link only works in Canada I believe).
Watch the Last Objectors online here
If you're unable to watch it online, you can purchase the Last Objectors DVD here.
1) What good Canadian Mennonite would watch the Super Bowl when you could watch the Canadian Women's Curling Finals instead? On top of that, this year both finalist teams in the Scotties, Jennifer Jones and Kerri Einarson, are from Manitoba. What more could you ask for? (For any Americans reading this, curling is a winter sport involving large rocks slid down sheets of ice. It also involves sweeping and beer).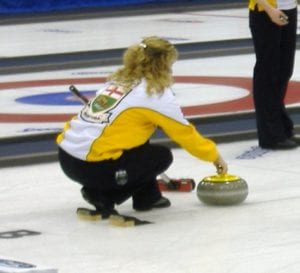 (feature photo credit: kevin.perline/CC)