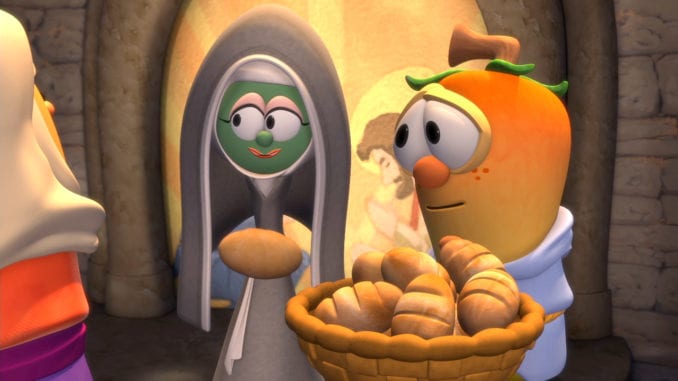 REINLAND, MB
The Brandt kids were settling in for a nice lunch with Grandma and Grandpa, when things got a little awkward. Grandma came into the house and presented the children with a lovely array of freshly picked rhubarb from the garden. Grandpa, being eager, selected a particularly sour looking stalk and chomped down on it.
"No, grandpa, no! That's Petunia!" cried little Alice. "Oh, why, why! This can't be happening!"
But it was happening! Grandpa Brandt continued to chomp down on poor Petunia and couldn't figure out why the heck the children were all so distraught.
"And just who is Petunia Rhubarb?" Grandpa asked.
Apparently, Petunia Rhubarb was Larry the Cucumber's girlfriend and Grandpa Brandt had just devoured her.
"I ain't never letting these kids watch Veggie Tales again," said Grandpa Brandt. "Not if it means I have to give up my rhubarb habit."
Petunia Rhubarb, or what's left of her, was rushed to the clinic in Altona where she is undergoing emergency surgery in hope of restoring her to health and eventually replanting her in Grandma Brandt's garden.
(photo credit: nickandnun/cc)