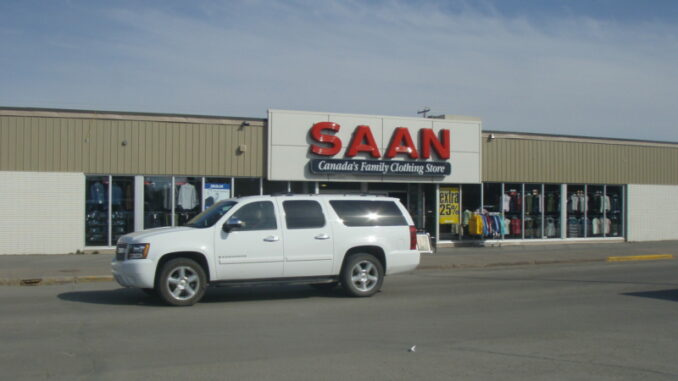 WINNIPEG, MB
While there was some level of excitement for the return of Zellers stores, Mennonites across the Prairies are demanding the return of the even cheaper SAAN stores as well.
"The only place that could come close to matching thrift store prices was good old SAAN," said Sally Wiebe of North Kildonan. "As much as I enjoyed by Big Z pillows and Alfred Sung sunglasses, I really much preferred the bottom-of-the-barrel items offered at SAAN."
Wiebe has begun a petition to replace all Holt Renfrew locations with SAANs.
"If they have the space, they can even turn them into Woolco or The Met," explained Wiebe. "I'm sure looking forward to heading to the new improved Kildonan Place Shopping Centre once my suggestions are implemented."
Wiebe's petition to "bring back SAAN, Woolco and The Met" reportedly has over 15,000 signatures, all of whom are located in the ROA postal code for some reason.
(photo credit: Anthony Easton/CC)