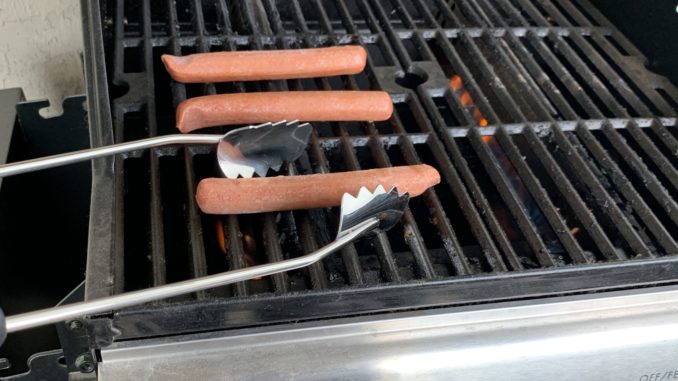 WINNIPEG, MB
Local gourmet Isaac Unrau of Winnipeg has mastered the art of cooking wieners to that perfect medium rare that everyone enjoys.
"I cook my wieners to order," said Unrau, tending to his Canadian Tire BBQ. "You want it well done? I can give you well done. But for a prime wiener like this I really don't recommend anything above medium."
Unrau says the key to a perfect wiener is to have as few rotations as possible.
"First you want to get a good sear on the thing," explained Unrau. "You can trust your BBQ at this point, but never keep your eye off your wiener. You'll know it's ready when it's still the original colour, but is slightly warm to the touch. Look for the those wiener ridges. If they're all gone, you've cooked it too long."
Unrau says it's also a good idea to let your wiener rest for five minutes before consuming.
"While my wieners are resting, that's when I go for a quick meddachschlop," said Unrau. "By the time Annie and I are done, the wieners are ready for action!"