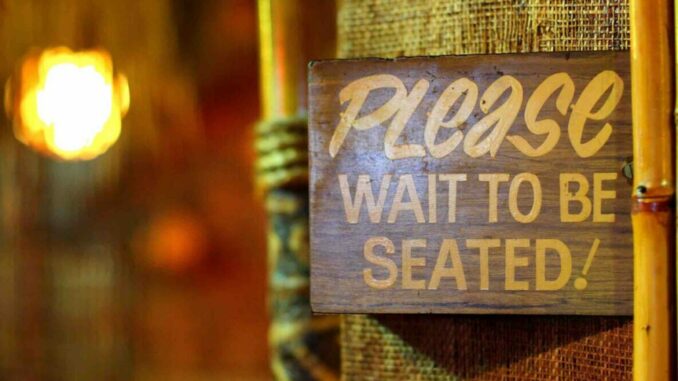 SASKATOON, SK
The Wiebes of Warman were really looking forward to an authentic southern BBQ experience at the Smokey Sausage Diner in Saskatoon this weekend. However, it was not meant to be, as the Wiebes were informed of an outrageous 5 minute wait for a table.
"5 minutes in the lobby jammed up next to the Loewens? No thanks," said Harry Wiebe. "Come on, Diane, we're going back to Warman. I'm certain we can get a table right away at Pete's Coffee Shop and Gossip Emporium."
Moments later, the server was finished wiping down the table, but the Wiebes, it seems, had already left.
"Harry Wiebe. Table for Harry Wiebe," yelled server Linda, menus in hand. "Hmm, that's strange. I guess I'll stroke Harry off the list. Must have gone back to Warman …"
30 minutes later the Wiebes were back in Warman where they were immediately seated at their favourite local coffee shop.
"Ahhh, this is much better. Who wants to wait for a table?" said Harry. "Plus here in Warman, you get such prompt service and you don't even have to tip."
Harry's wife Diane says she's going to make reservations in the future.
"I'm sick of driving all the way to Saskatoon only to turn right back around as soon as we're asked to put our names down on a list," said Diane. "Either that or we'll just go back to our old strategy of dining at 4:15 in the afternoon."
(photo credit: Steven Miller/CC)