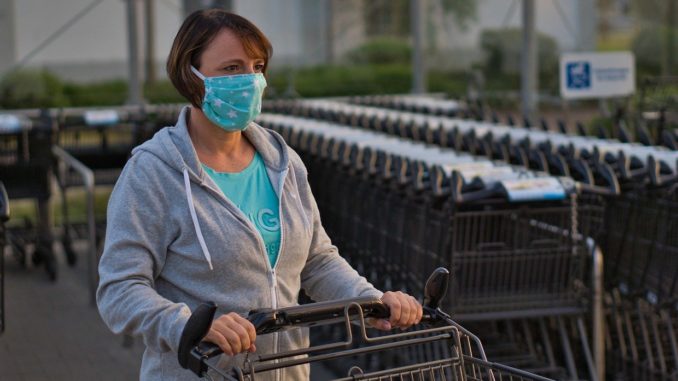 WINKLER, MB
The management at the local DuperMart grocery store has decided to keep the mask law in place this summer just so that local folks can have a public place to blow off some steam.
"After a year of the government telling them what to do, if gives these folks a sense of power and control in their lives," said DuperMart manager Mr. Kroesky. "I mean some of them can't really make it through the day without yelling at a minimum-wage grocery clerk, and we're happy to provide that kind of service."
Starting this Friday, DuperMart shoppers will be required to wear a mask, even though the province is only "strongly recommending it."
"We're really hoping we can get the average up to 3 or 4 freak-outs an hour," said Mr. Kroesky. "They're tilting at windmills, but, hey, at least they're venting some pent-up anger in a safe and controlled environment."
Local shoppers say they're really excited about the new system.
"I was getting awfully bored there for a while," said a local anti-masker. "I don't know what I'd do on a Friday night if I can't at least misdirect my anger about my lot in life."
Winkler DuperMart invites all anti-maskers to come defy its guidelines starting this Friday at 9:00 am.