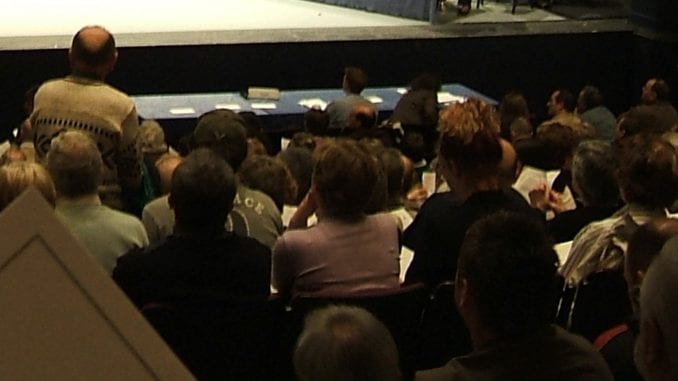 DALLAS, OR
The annual church meeting in Dallas, Oregon went into overtime this past Sunday after everyone was too reserved and shy to second the motion to accept the minutes from last year's meeting.
"As usual, Mr. Ens made a motion to accept the minutes, but Lord help us, not a single person put up their hands to be the seconder," said board chair Mr. Braun. "I tried, believe me. I looked around the room, even made eye contact with some people, but I just couldn't get a seconder!"
Members of the congregation looked at each other and hoped that someone else would raise their hands for almost four hours before Mr. Braun said, "to heck with it! Meeting adjourned."
Upon the improper adjournment of the meeting, a motion was immediately made by Mr. Ens to remove Mr. Braun as chair of the board.
"Fortunately we couldn't get a seconder for that motion, either," said Mr. Braun. "And so I kept my job."
When asked to explain their reluctance to raise their hands to second any motions, Mrs. Rempel explained her predicament.
"It just isn't done, raising your hands like that," said Mrs. Rempel. "It's immodest."
Some of the men in the congregation admitted to not wanting to raise their arms too high in the air lest they offend the olfactory systems of those around them.
(photo credit: Andrew Skudder/CC)