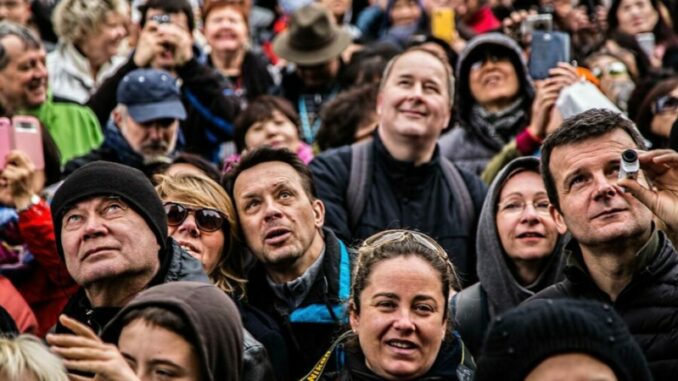 ALTONA, MB
According to a UN study, the Friesen population is projected to reach 8,000,000,000 within days. The Friesen Population Clock was at 7.97 billion this week and statisticians are on pins and needles waiting for that 8 billionth Friesen to be born.
"We're thinking it'll take place in Altona sometime this week," said Friesen #6,450,587,105. "But you never know. It could be earlier if some of those Friesens are preemies."
Friesen #6,450,587,105 and his friends Friesen #7,001,606,747 and Friesen #7,823,555,211 are avid Friesen watchers and have already staked out the Friesen Memorial Health Centre in Altona awaiting this historic occasion.
"I've got my camera ready," said Friesen #7,823,555,211. "I really want to be the first to welcome Friesen #8,000,000,000 into the world. Well, other than Friesen #8,000,000,000's parents of course."
Altona mayor Al Friesen (aka Friesen #6,313,02,515) says the town will be holding a Friesen Watch Party all this week at Centennial Park.
"Fingers crossed this 8 billionth Friesen will be born in our town," said Mayor Friesen. "She or he already has a guaranteed career at Friesens Corporation."
Other towns eagerly anticipating this historic Friesen include Henderson, Nebraska, and Inman, Kansas, although Altona's mayor says the cold winters of Manitoba, with nothing to do but hole up inside, gives his town a huge advantage when it comes to Friesen-making.