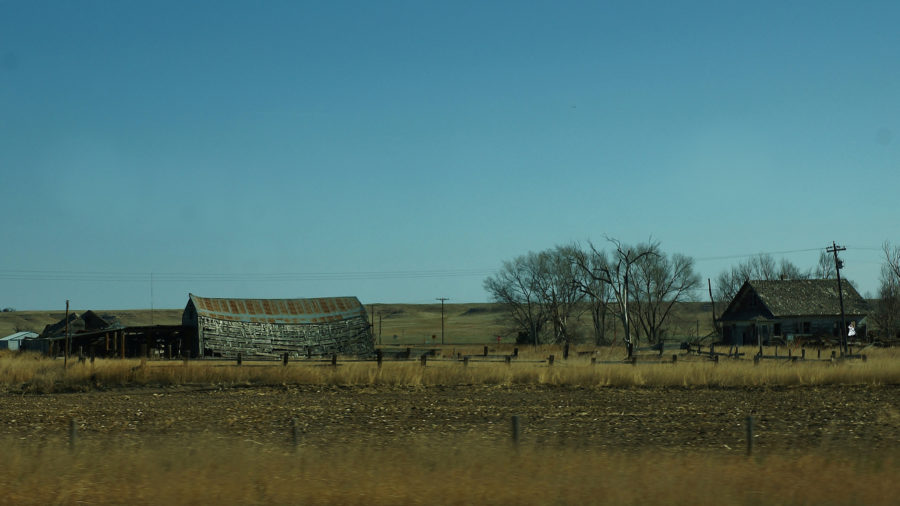 HENDERSON, NE
After exploring small isolated towns across the globe, the United Nations has officially declared a small Mennonite town in eastern Nebraska as "the Middle of Nowhere." Henderson, Nebraska, population 991, beat out Dalmeny, Saskatchewan and Shipyard, Belize for the prestigious title. More than a few darps in Manitoba were also in the running.
"We're absolutely thrilled to get this kind of recognition," said honourary town mayor Petey Friesen via telegraph. "Last year we got our first colour TV and now this! Really exciting!"
The citizens of Henderson plan to celebrate being the middle of nowhere by all going to the middle of somewhere together.
"Oba, if the buggies can make it all the way to Kearney or Central City, I'll be very impressed," said Friesen, "though a stop in McCool Junction will be good enough, I suppose. At least it's somewhere and not nowhere."
Residents of Dalmeny and Shipyard were understandably disappointed in the results.
"All my years I've been slaving away here in the canola fields of Dalmeny completely unaware of the outside world," said one Dalmeny farmer. "To think it was all for nothing!"
Mennonites in Shipyard plan to "try a lot harder" over the next year in hopes that they can take the crown from Henderson.
"We're planning to up and move the whole community a bit further away from the capital city," said Mr. Jansen. "500 miles should do it."
For now Henderson is basking in its moment of glory, although they will have to celebrate alone, however, as everyone felt Henderson was "just too far out" of their way.
(photo credit: David DeHetre/CC)