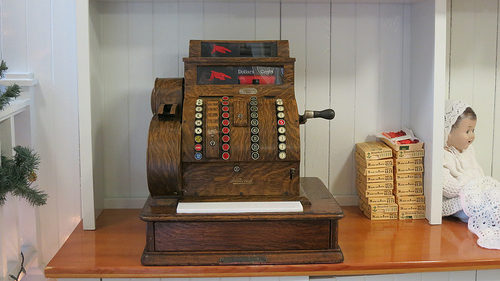 KITCHENER, ON
In order to keep Southern Ontario Mennonites from zipping over the border for Black Friday deals, local Mennonite businesses have drastically reduced prices in order to compete. Rempel Electronics, for example, is offering unprecedented sales of between 5 and 10%.
"The discounts almost cover the taxes," says store manager Ralph Rempel. "This is the first time we've ever slashed prices like this, so you better get here fast."
The store opened early this morning, anticipating long lineups outside the door, but so far the response has been a little less than was expected.
"We had one guy come in," said Rempel, "but he just wanted to use the bathroom. He left, though. I told him the restrooms were strictly for paying customers only. He could have at least bought a 42 inch Samsung or something."
Rempel is optimistic that business will pick up this afternoon once the word gets out about his low low prices.
"With discounts like this, I just don't understand why this place is so dead today," said Rempel. "I've been preparing for this sale for quite some time. I even jacked up the prices twenty percent last week, so I could afford to have this amazing once-in-a-lifetime sale."
(photo credit: by Ruth and Dave/CC)