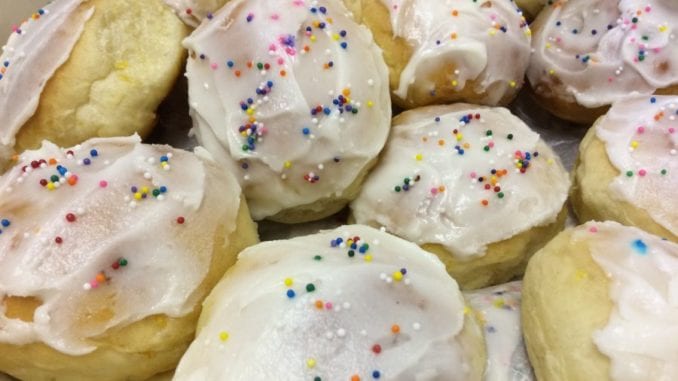 WINKLER, MB
Pastor Dave at East Winkler EBMC church decided to cut his Easter sermon short this morning in order to allow his eager parishioners more time to gorge themselves on delicious Mennonite paska buns.
"I figured I'd go easy on them for once," said Pastor Dave. "Usually I'm keeping them past 12:30, maybe even 1:00 if I do an altar call, but I figured, what the heck, it's Easter, let's all go enjoy some of that tasty sweet bread."
Mennonites were seen quickly scurrying about the lobby, keeping their gossip to a minimum, in order to get as much paska-eating time in as possible.
"I know my congregation," said Pastor Dave. "They can eat that stuff from noon to midnight if I let them."
When the word got out that the service was ending early, Grandma Loewen and Sawatzky scurried home to make more icing.
"An extra hour of paska-eating means at least two or three more loaves of bread," said Grandma Loewen. "I sure hope I bought enough sprinkles at the local Wal-Mart the other day."
Pastor Dave faced some criticism for his decision from the elder board, but said he justified his action by citing the extra-long sermon he gave to a sparse crowd on Good Friday.
(photo credit: by 1lenore/CC)