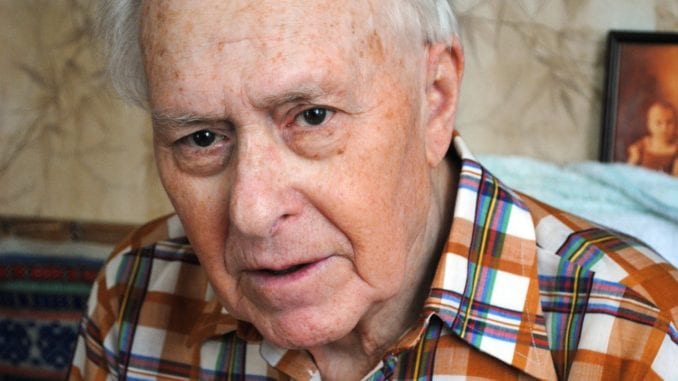 HOCHFELD, MB
Legendary Mennonite author Jakob Dyck, 74, has made a career out of writing thinly veiled autobiographies and his latest novel Ice Cream Pails Full of Pain is no exception.
"They say you should write about what you know," said Dyck. "Well, I know old Mr. Reimer from down the street and nosy Mrs. Plett at church and that simple Mr. Klassen from out by Plum Coulee. The novel practically writes itself."
Dyck's reputation for "writing about what he knows" has caused considerable anxiety for residents in his home town of Hochfeld.
"People get nervous around me. They're always wondering if something they do or say might appear in one of my novels," said Dyck. "Well, they have good reason to feel this way. Where do you think I get all my ideas?"
Dyck's most famous literary creation is a wise-cracking Mennonite boy name Johan Dueck, who lives in the small farming town of Reinfeld, where he milks cows and lusts after Maria Petkau. Dyck admits there are some parallels to his own life.
"What can I say? I led a pretty exciting life as a young lad. Might as well write about it," said Dyck. "Plus, I come from the long-standing Mennonite literary tradition. It's well known that every single Mennonite novel ever written is just autobiography with changed names."
Dyck will be signing copies of Ice Cream Pails Full of Pain and a brand new book of sonnets called Longing for Faspa and Other Poems this Sunday afternoon at the Hochfeld Manor.