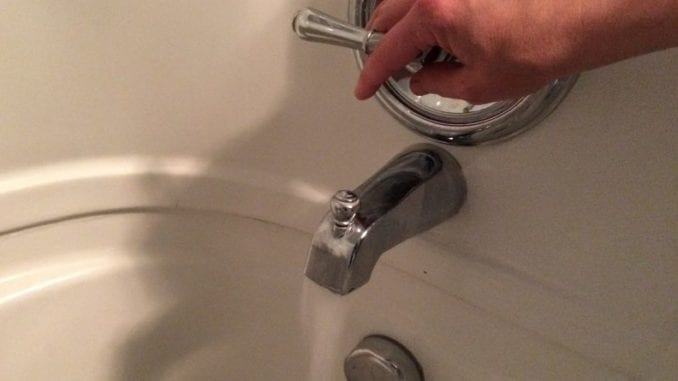 WINNIPEG, MB
Sometimes art imitates life, while other times life imitates art. Well, for one Mennonite lady, it was definitely a case of the latter, because, just as in the classic Mennonite joke, Mrs. Froese completely filled the tub last night before even adding any water.
"I had heard that old joke a thousand times, but I just never thought it would happen to me," said Mrs. Froese. "But when I went to reach for the faucet, I realized it was completely unnecessary as the tub was already full…overflowing really."
Mrs. Froese claims this was the first time she filled the tub in this manner, and hopes it is the last.
"They warned me about this at the Froese family gathering. 'Lay off the schmaunt fat, Doris, or you might fill up the tub, yet,'" said Mrs. Froese, "But I didn't believe them. I just thought that was just some silly joke."
Mr. Froese, however, was not surprised by the news.
"I've been filling that tub without adding water for years," said Mr. Froese. "It's just nice to see that Doris has finally caught up to me."
Mr. and Mrs. Froese say they're perfectly content with the way things are, although romantic couples baths are now completely out of the question.