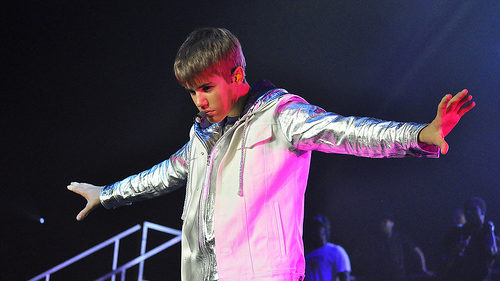 ELKHART, IN
Mennonites throughout northern Indiana are excited to have a celebrity in their midst, as Canadian heartthrob and model citizen Justin Bieber has recently purchased a $30,000,000 mansion in Elkhart. The beachfront property on the St. Joseph River is conveniently located right next to the Mennonite church parsonage.
"I'm psyched to be with my people, the Mennonites," said Bieber via Skype. "I plan to perform at Lerner Theatre every Sunday afternoon after church."
Bieber had considered purchasing a vacation home in Goshen but was lured to nearby Elkhart because of the small-town lifestyle and lower property taxes.
"I'm also planning to enrol in the Master of Divinity program at the local Anabaptist seminary," said Bieber. "I'm certain I'll be the only Master's student rolling up in a Lamborghini Aventador. It's gonna be sick!"
Once he has completed his degree, Bieber plans to settle down with a nice Mennonite girl, take a worship pastor position in a small congregation, maybe in Nappanee or Middlebury, and live the simple life he's always dreamed of.
(Photo credit: by Adam Sundana /CC)