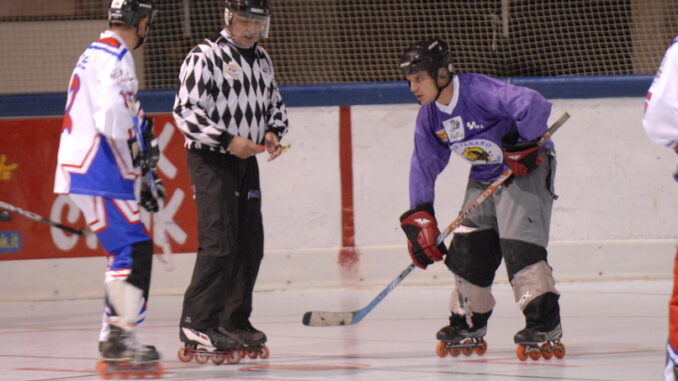 BLUMENORT, MB
They had to call in the backup crew at Centennial Arena in Steinbach this week to scoop up all the zoat that was knacked during the Steinbach Pistons' Turnbull Cup victory party. It didn't take long, however, before the Pistons were faced with a new challenge.
"We beat the Flyers, Millers, Huskies, everybody," said coach Paul Dyck, "but now we've got face the Blumenort Menno Knights. I think they might even still have Patrik Laine on their roster."
Faced with playing the Menno Knights, Pistons players have been practicing their rollerblading technique.
"We've also got to work on playing a bit more physical," said Dyck. "Those farm boys on the Menno Knights are pretty ruthless."
The Menno Knights are known as the most aggressive and violent team on the Prairies.
"Most of these players are straight from the EM Cup, so you know it's going to get chippy out there," said Dyck. "But you know, I have full confidence in our boys. Go Pistons!"
The Blumenort Menno Knights will be fuelling up with plautz and cheese curds at faspa this weekend, although they're already down 1 game to 0 as they had to forfeit the first game of the series for refusing to play on a Sunday.
(photo credit: pattininews/CC)