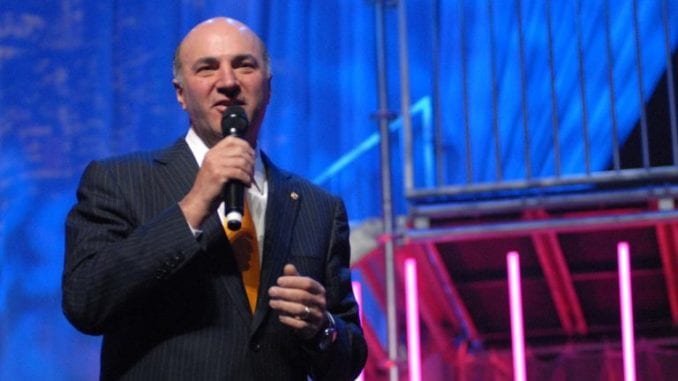 TORONTO, ON
Businessman and television personality Kevin O'Leary has taken time out of his busy schedule of helping young entrepreneurs make a "shit ton of moolah" to give some advice to Mennonites across the country.
"It's all about the money," the Dragon's Den and Shark Tank star said from his Toronto mansion. "If there's anything we know about the Mennonites, it's that they don't care enough about working hard and making money and I'm here to say that needs to change."
The venture capitalist has become famous across North America for his bold pronouncements and ruthless commitment to laissez-faire capitalism, and it is precisely this same cold attitude that O'Leary wants to pass on to the Mennonites.
"I realize you've taken swamp land and turned it into a paradise in many places across the globe," said O'Leary, "but I think you can do more. Have you ever considered outsourcing all your manufacturing to cheap overseas labour?"
O'Leary wants to remind Mennonites to get their priorities straight and that the love of money is the root of all success.
"If I can convince just one Mennonite to work a little harder, then I'll feel that I will have done my job," said O'Leary. "After all, when it's all said and done and we go to meet our maker I'd like to think that he'll take billionaires like me aside and say, 'Well done, my good and faithful servant.'"