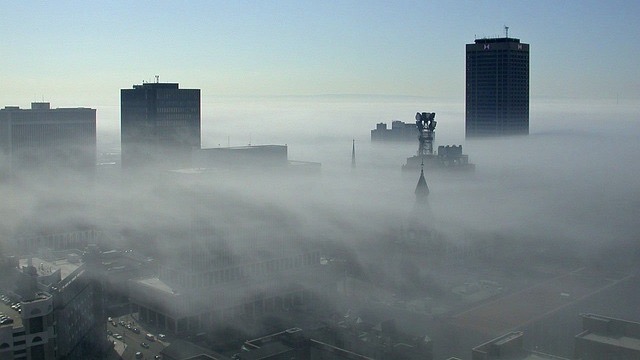 WINNIPEG, MB
The air quality was so bad in Winnipeg this afternoon, that Mr. Dave Peters managed to smoke a whole ring of formavorscht just by leaving it sitting out in his backyard for a while.
"I didn't even need to use my smoke shack," said Peters from his North Kildonan home. "Let me tell you, it's a whole lot easier this way. Just toss it in the backyard and let nature take its course."
Peters spent a good part of the afternoon sitting in a lawn chair just watching his sausage grow more and more delicious.
"I even did a bit of summer sausage and some kielbasa," said Peters. "I like the variety."
Peters said he served the delicious treats to the entire Peters clan later in the day.
"I think they were impressed," Peters said of his backyard sausage. "Though some of them complained that my sausage tasted a bit too much like zoat."
Peters's wife Annie also complained that after spending an afternoon in the backyard her husband Dave smelled a wee bit too much like one big formavorscht himself.