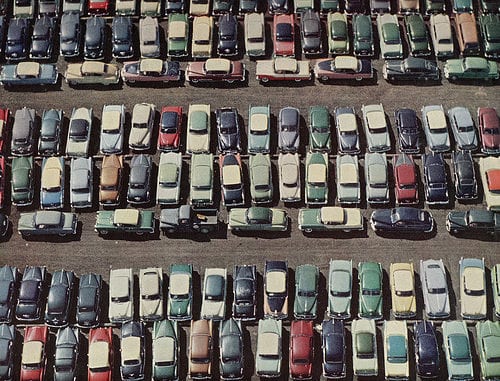 HARRISONBURG, VA
World-renowned expert on the Anabaptist exegesis of the synoptic Gospels, Dr. Dirk W. Thiessen, is always able to find minute errors in the works cited pages of undergraduate papers, but was unable to locate his own car in the college parking lot on Thursday.
"Some of them confuse APA and MLA format," explained Thiessen as he attempted to walk toward his vehicle. "They put the commas in the wrong places, they put two spaces instead of one, they put the city before the publisher and so on…Hey, where the heck is my Prius?"
Thiessen wandered the Eastern Mennonite University parking lot for a good hour, frantically clicking the button on his key fob hoping he was close enough to the car that the horn would honk.
"This happens every day," explained Thiessen. "I get here at nine, go to class, give a lecture, mark some papers, and by the end of the day my head is so full of the ecclesial theology of A. James Reimer as it relates to Emanuel Hirsch, that I just can't for the life of me remember where I parked the Toyota."
After more than a hour, and with the sun already setting, Thiessen reluctantly recruited a graduate student to help locate his car for him. The student quickly pointed out that Thiessen wasn't even in the right lot.
"Ugh, typical grad student," said Thiessen. "Thinks that just because he read two books on Bonhoeffer last semester that he knows everything."
(Photo credit: by aldenjewell/CC)