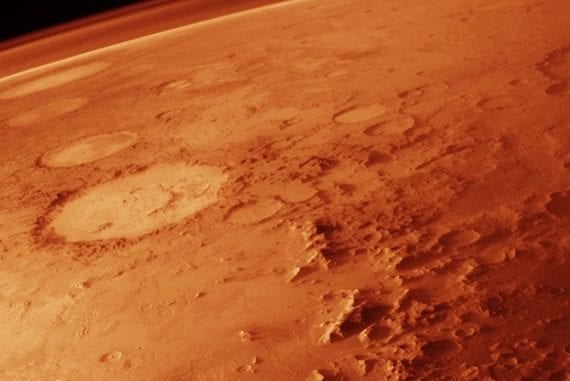 MARS
After temperatures in Winnipeg drop below -30 degrees, local couple, Lois and Peter Doerksen, decided they "had enough of the cold" and are packing their bags and heading for the "balmy weather of Mars."
"Finally I'll be able to get out my bikini and work on my tan," said Lois. "I hear it gets up to -20 on Mars. Oba, that's practically Cancun!"
Another advantage of a Mars vacation, says Peter, is the fact he won't have to shovel the driveway for a week or so.
"It'll be nice to just get away and relax," said Peter. "Maybe I'll finally finish that John Grisham book I started a while back."
Lois says their friends, the Wiebes, already have a winter home on Mars, and have been extolling its virtues.
"They go to the cabin in summer and their little place on Mars in winter. It's a time-share. Really nice," said Lois. "Best of all, it's all-inclusive. They don't even have to tip!"
Peter says he is really looking forward to spending the week in Mars where he'll kick back in his Speedos and down a couple cervezas on the red sandy beaches.