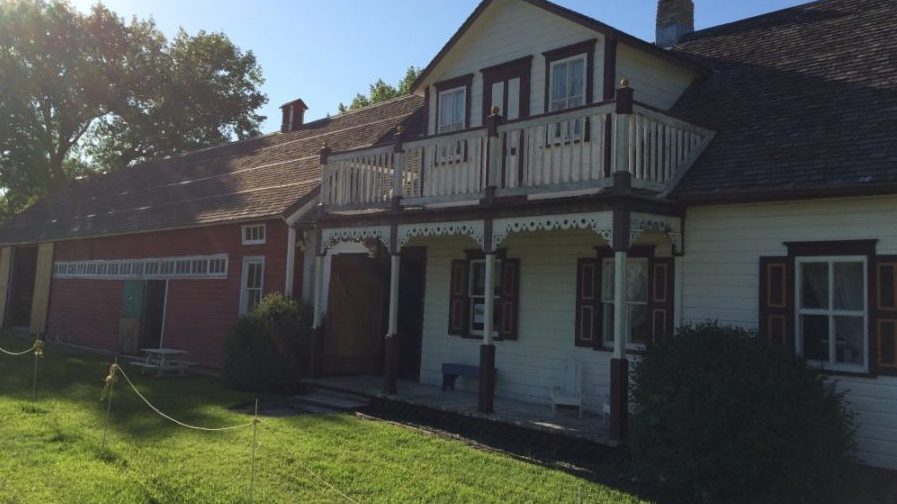 NEUBERGTHAL, MB
Commissioner Gary Bettman was in southern Manitoba on Wednesday to announce the expansion of the NHL to Las Vegas, Nevada and also to the tiny Mennonite village of Neubergthal, just south of Altona.
"We figure they have a similar size fan base of hockey fans. Neubergthal has a population of just under a hundred people and, assuming they're all hockey fans, means the franchise should outdraw the Las Vegas team by about thirty people per game," explained Bettman standing in front of the Friesen Barn.
Neubergthal, a national historic site, is famous for its traditional Mennonite housebarns and is one of the last remaining towns in Canada to feature an authentic Mennonite village layout. Local residents also flood a small rink for the kids to skate on during winter.
"The NHL is excited about the prospect of playing on that rink this October," explained Bettman. "If the entire town comes out to the games and purchase a Pepsi or two, and maybe some liquorice, they should be even more financially stable than the Vegas franchise."
Bettman also announced plans for teams in Mumbai, Nairobi, Guatemala City, and a Labrador ghost town, all of which are seen to be the perfect fit for the NHL as they are estimated to have similar fan base to the southern US locales he seems to fetishize.
"Quebec City will never get a team," explained Bettman. "Too many real hockey fans there."