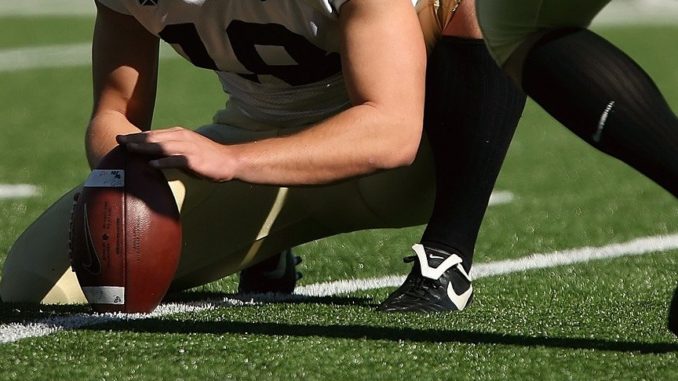 WINNIPEG, MB
After cycling through a series of placekickers who couldn't hit the broad side of a barn door, the Winnipeg Blue Bombers scoured the streets of North Kildonan in search of someone, anyone, who might be an improvement.
"We found Mrs. Friesen sauntering down Henderson Highway and immediately signed her up," said Bombers General Manager Kyle Peters. "When we saw the immaculate condition of her brown nylons, we knew she could kick field goals…at least better than anyone we've currently got on the roster."
In order to keep her position on the team the 82-year-old Mennonite grandma only needs to luck out and hit one field goal out of every ten tries.
"At first she asked if she could use her knipsing finger, but the league office said that was a no go," said Peters. "She's going to have to learn how to knips those footballs with her white New Balance velcro sneakers."
Mrs. Friesen says she's very optimistic about her new role, saying that she's had plenty of practice giving the Friesen boys a good kick in the behind over the years.