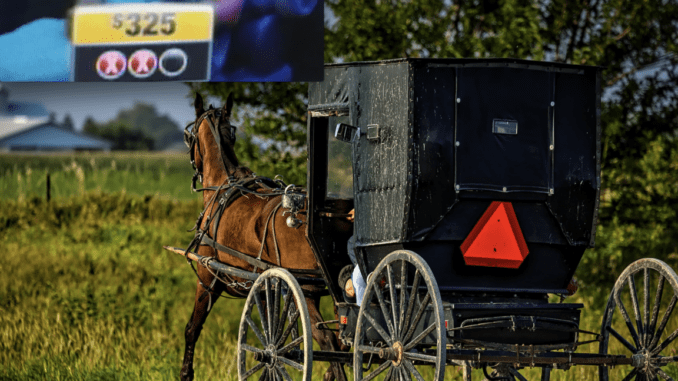 ST. JACOBS, ON
A new spin-off of the popular TV show 'Cash Cab' offers conservative Mennonites and Amish the chance to answer a few trivia questions and win a bit of money on their way to church. The new show, called 'Cash Buggy', surprised their first riders, the Snider family just outside St. Jacobs this week.
"For a chance to win $25," asked the driver, while pulling on the reins. "In what year did Conrad Grebel baptize George Blaurock?"
Mr. Snider appeared puzzled by the question, shook his head, then removed his black-rimmed hat to wipe the sweat from his brow.
"If we don't get this one," he said to Mrs. Snider. "I don't think they'll let us into the church."
Thankfully Mrs. Snider knew the answer: "1525," she said.
The Sniders were peppered with other questions such as, "What was Menno Simons' wife's name?" and "In what year was the infamous Groffdale-Weaverland schism?" They even had to stop by the side of the road to ask a passerby for help.
"That man was no help at all. Just an Englisher who wanted to take our picture," said Mrs. Snider. "Well, anyway, I'm glad we made it up to the $325 question."
The Sniders plan to donate all their winnings to help provide the preacher's horse with new shoes. 'Cash Buggy' is currently not being broadcast because none of the participants agreed to be on television.