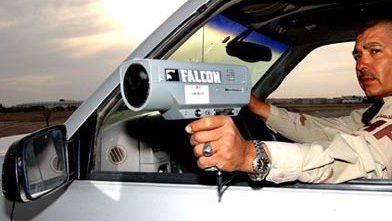 THOMSON STATION, NS
According to CBC News, a Mennonite driver vacationing in Nova Scotia this summer, was allegedly caught driving at over 2 km/h on the Trans-Canada Highway this week.
"This is the fastest speed ever recorded for an elderly Friesen in a pick-up truck," said Officer Hughes. "At that speed, we really wish they'd stay out on the Prairies where it's safe to drive like a maniac."
Friesen says his church forbids putting the truck outside first gear and says his trip to the east coast has taken him since late February.
"The wife and I wanted to see Peggy's Cove," said Friesen. "I'm sorry I was going so fast, but I wanted to make sure we'd be back home to hand out the tootyas this Christmas."
When they return to the West Reserve, the Friesens plan to resume the typical Pembina Valley speed of 1.5 km/h.
"I'm really embarrassed I was driving so fast," said Friesen. "I sure hope the elders don't get wind of this."
Luckily for Friesen, the elders don't have access to the Internet and certainly don't consult "liberal" media such as CBC.