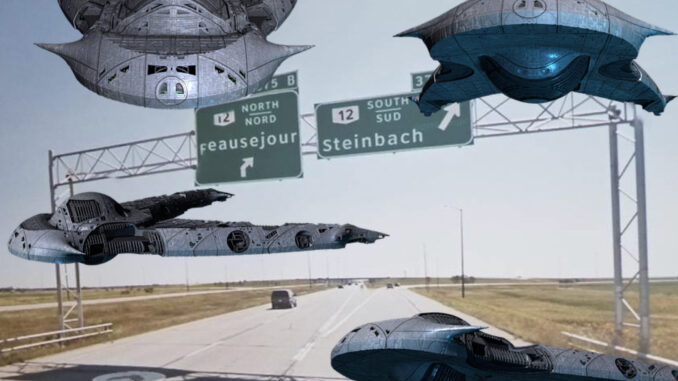 STEINBACH, MB
In a press conference near MJ's Kafe this week, famed Star Wars producer George Lucas announced that the new installment in the Star Wars saga will feature the "strangest creatures ever known: Steinbachers."
"Yeah, we've had Ewoks, Wookies, and whatever the heck Jar Jar Binks was," said Lucas, "but I've come up with a weird new character that will blow your mind: Ungers."
Lucas is currently scouting talent at the Mennonite Heritage Village, where he hopes to find enough Ungers, Reimers, and Penners to film a "totally epic battle scene."
"I'm even hoping for a few Friesens, though they're harder to catch on camera," said Lucas. "The most difficult part of filming in Steinbach is trying to get the accent right."
Lucas is reportedly filling himself with roll kuchen in preparation for filming to begin this summer.
"We're hoping to cast 100% real Ungers and Reimers," said Lucas. "If there's one thing audiences expect from a Star Wars film, it's authenticity."
So far not a single Steinbacher has been willing to audition for the film since all the filming will take place on Sundays.
(photo credit: Megan Smith/modified/CC)