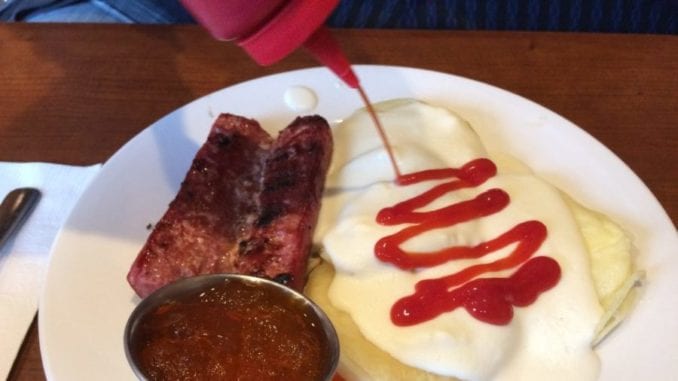 WATERLOO, ON
Retired bricklayer, Barney Plett of Waterloo, was arraigned on a wide variety of charges including 'espionage', 'defacing public property', and 'attempted murder,' after photographic evidence suggested he lathered his cottage cheese vereneki in a thick layer of ketchup this past Friday. Prosecutors have also applied a little known and archaic blasphemy law that's been on the books since the mid-1800s.
"In all my years, I've never seen such a disgusting defilement of the beloved Mennonite-style perogy," said Constable Dueck. "You can fry them, you can add onions, you can use sour cream-based gravy or schmaunt fat, but under no circumstances will we tolerate the usage of ketchup!"
If convicted, Plett could face up to twenty years in prison.
"Back in '86, Mr. Friesen was arrested for putting spray-can whipped topping on his heart-shapped waffles," explained Dueck. "He's still behind bars."
Local press have already dubbed Plett the Vereneki Violator. A published photograph of the ketchup-laden vereniki on the front page of the local paper caused three elderly women to faint at the local coffee shop.
"I'll feel a lot safer when that man is behind bars," said local woman Edna Kleinsasser. "I've lost a lot of sleep over those defiled perogies. They should lock him up and throw away the key."
Plett's lawyers are hoping that the jury will find him not criminally responsible by reason of insanity.
"I mean, ketchup on perogies? Seriously? That man's gotta be insane!"