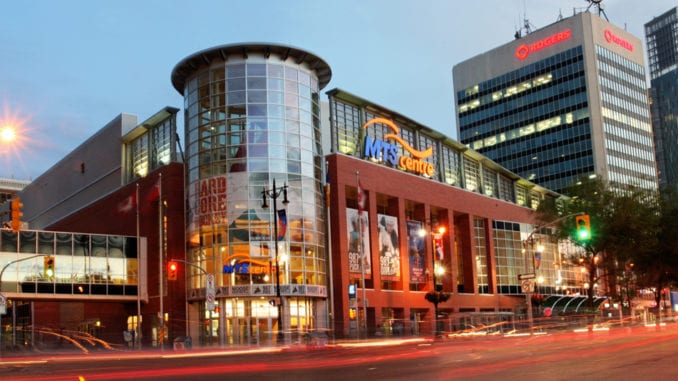 WINNIPEG, MB
Mennonites across southern Manitoba were saddling up their horses in anticipation of the grand opening of the new bargain basement below the current hockey arena. The new 'Eaton's Emm Kjalla' marks a triumphant return of cheap stuff to downtown Winnipeg.
"Oba, it's been years since I shopped at Eaton's in the basement," said Mrs. Klippenstein. "I'm sure glad the Jats have decided to bring it back yet."
The new Eaton's basement store will feature slightly-used mattresses, mix-matched nylons, and Chesterfields with autumnal floral patterns.
"Nah, oba! It'll be nice to finally pay a reasonable price for something at the MTS Centre," said Klippenstein. "Now, if only they'll lower the price on beer."
The new Eaton's Emm Kjalla is open exclusively to Mennonites as a Plautdietsch password will be required upon entry.
"Tell 'em Mrs. Klippenstein sent you," said Mrs. Klippenstein. "And say it with the proper acksant. They'll let you in."
(photo credit: Wpg guy/CC)