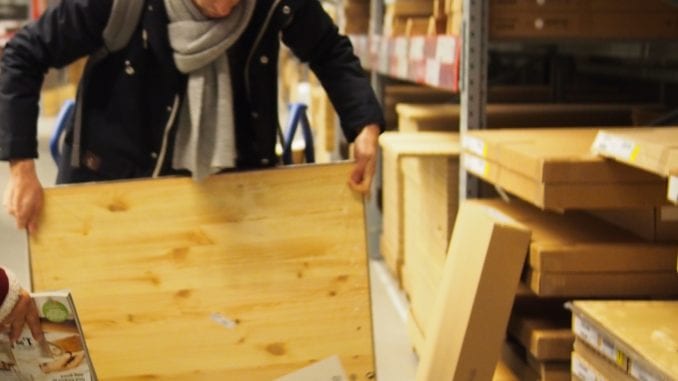 OTTAWA, ON
After losing several key components of his federal cabinet this week, Prime Minister Justin Trudeau was spotted at a local IKEA store looking for a new one.
"Ooooh, this Havsta line looks great," said Trudeau. "Oh, wait, this Hemnes has a glass-door and three drawers. Seems perfect!"
After losing two high quality pieces of his last cabinet, Trudeau is hoping the bargains at IKEA will better serve his goals.
"I don't want to make the same mistake as last time by appointing people with substance and integrity," explained Trudeau. "So, this time, I'm shopping at IKEA for the same reason everyone does. You get stylish cabinets of substandard quality that you have to put together yourself!"
Some critics are concerned that IKEA furniture might not be up to the standards Canadians expect in a cabinet.
"No worries," said Trudeau, looking forward to the 2019 election. "This cabinet only needs to last a few months anyway. After that it can fall apart."
(photo credit: Franklin Heiijnen/CC)