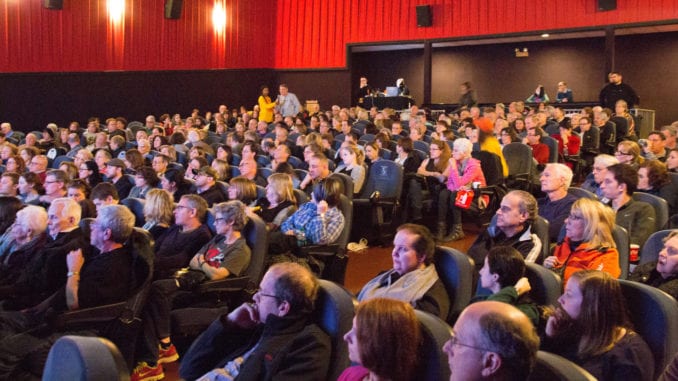 STEINBACH, MB
God's Not Dead 5: He Still Isn't Dead stars 47-year-old Kirk Cameron as a freshman college student who, with one impassioned speech, convinces his grumpy professor and his entire class that the world is "no older than six thousand years." The film flopped everywhere else in the world, but raked in $300 million during a marathon of around-the-clock screenings in church basements across Steinbach this week.
"I guess Kirk Cameron just isn't as bankable as he used to be," said the film's producer. "Thank goodness we've got Steinbach or we'd have lost a lot of money on this thing."
Steinbachers lined the sidewalks, while the film was screened at every single church in town.
"We haven't seen this kind of reaction since we showed A Man Called Norman back in '88," said one local pastor. "Oba, we nearly ran out of popcorn tonight."
The success of the film has local pastors eager to bring in other Christian films such as the 1970s classics A Thief in the Night and The Cross and the Switchblade.
"We're also going to play And When They Shall Ask in 3-D," said Pastor Bob. "It'll be a double-bill with Menno's Reins!"
(photo credit: Counse/CC)