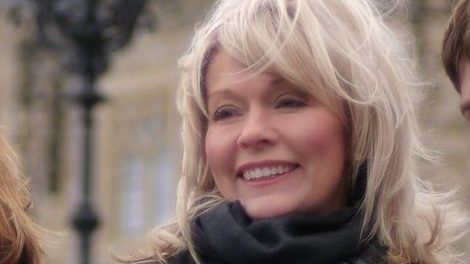 MORDEN, MB
After fifteen years representing the good folks of Portage Lisgar in the House of Commons, MP Candice Bergen has stepped down to return to the set of hit 1990s sitcom Murphy Brown.
"As much as I loved the Pembina Valley, I was really starting to miss those balmy southern California winters," says Bergen. "Anyone want to buy a nice gently used snow shovel?"
Bergen will resume taping Murphy Brown this spring, and hopes audiences will return as well.
"I know a few households in Morden will be watching," said Bergen. "But that might just be because it's the only channel my cousins can pick up with their rabbit ears."
Bergen is proud of her accomplishments in Ottawa, which include reading Daily Bonnet headlines in the House of Commons.
"They only told me afterward that the articles were fake," said Bergen. "Oops, my bad."
Bergen is reported trying to convince Ted Falk to join her down south and revive his Emmy-winning role as TV's Columbo.
(photo credit: QUOI Media Group/CC)