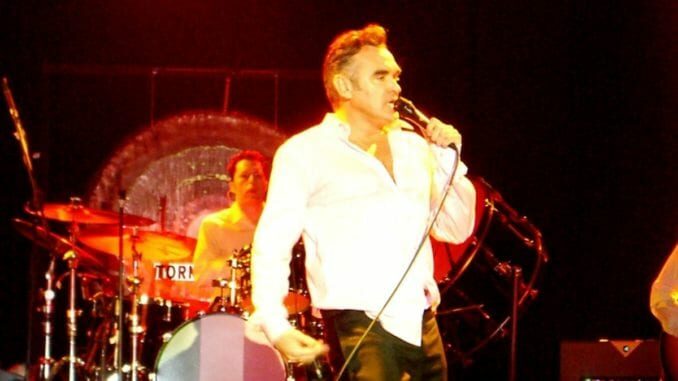 SUNRISE, FL
Controversial British rocker Morrissey was spotted at the NHL All Star Game in Florida this weekend, where he picked up two assists and placed third in the slap shot competition.
"Who would have thunk he'd be such a skilled lyricist, singer, and stay-at-home-defenceman," said TSN hockey analyst Bob McKenzie. "I'm surprised he showed up to the game, but I guess with his political views, he feels right at home here in Florida."
While pop star Morrissey takes to the ice, Winnipeg Jets defenceman Josh Morrissey is still waiting for his long-deserved All-Star selection.
"I think there was some mix-up on the paperwork," said Josh. "Ahh, well, it's all good. I can wait another year."
Despite his recent political comments, pop star Morrissey is considered only the second-most controversial player at the All-Star game after Putin-supporter Alex Ovechkin.
(photo credit: Matt/CC)