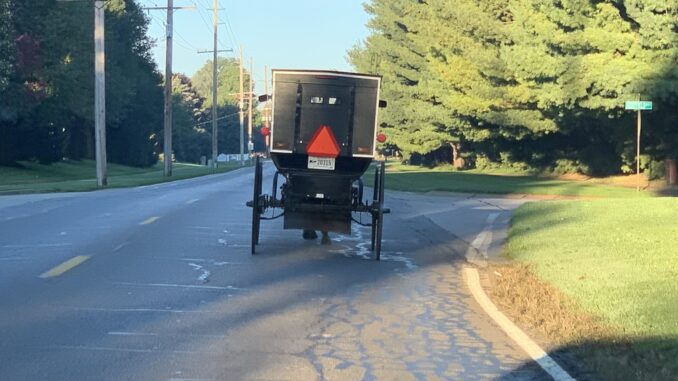 GOSHEN, IN
The population of Goshen, Indiana soared to 34,518 this weekend, a full one person higher than the 2020 census, after Mennonite/s Writing conference attendee Andrew Unger lost track of time and missed the very last buggy out of town.
"I have no one but myself to blame," said Unger. "Ann Hostetler graciously provided each conference attendee with a buggy schedule, but I was completely mesmerized by Patrick Friesen's voice and I didn't snap out of it until well after the last buggy left town."
Unger ran out of the Fellowship Hall and tried to flag down a passing buggy, but it was too late.
"Good thing there's a railway track running right through campus," said Unger. "I'm sure I'll be able to hop on the next passenger train."
Unger waited at the tracks for over an hour, but train after train appeared to be full of wheat or coal or something, without a passenger in sight. Defeated, Unger sauntered back into the college with his tail between his legs.
"Thankfully, Ervin Beck was there to console me," said Unger. "He says I'll get used to life in Goshen so long as I can learn a few words of Pennsylvania Dutch."
The only ones left at the banquet, Unger and Beck stayed behind and did all the dishes. Sources say Beck washed, while Unger dried.
Now that he's a permanent Goshen resident, Unger is planning to change his last name to Stoltzfus and has already spent three hours practicing how to spell it.