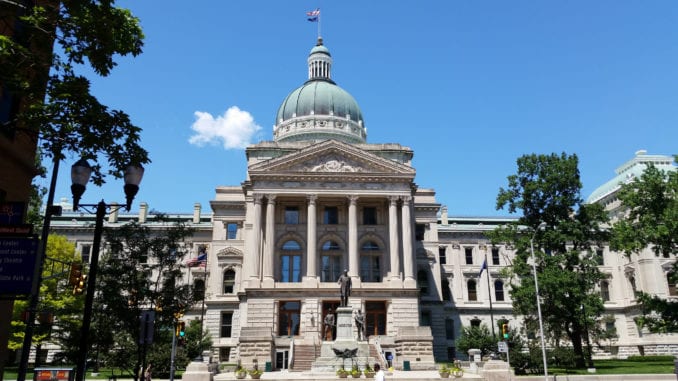 INDIANAPOLIS, IN
Indiana Governor Eric Holcomb took time this Thanksgiving to unveil "Hymn 606" as the official state song of the Hoosier State.
"Out in Goshen and Elkhart they're singing this all the time anyway," said Holcomb, "so we might as well make it official."
'Praise God from Whom All Blessings Flow' will now be sung before all sporting events, state functions, and at the beginning of each school day.
"Not only will our children learn reading, writing, and arithmetic, but they're also going to sing 4-part harmony like no one else," said Holcomb. "We have a lot to learn from the Mennonites. Hymn-singing is just the tip of the iceberg."
After hearing the announcement, Mennonites celebrated with somber quilting bees and more than a few clandestine Dutch Blitz tournaments.
"I'm really grateful to Governor Holcomb for selecting Hymn 606 as the state song," said Elder Kanagy. "I'm especially glad we beat Pennsylvania to it."
Pennsylvania Mennonites have vowed never to sing Hymn 606 ever again, especially whenever the Eagles play the Colts.
(photo credit: Drew Tarvin/CC)