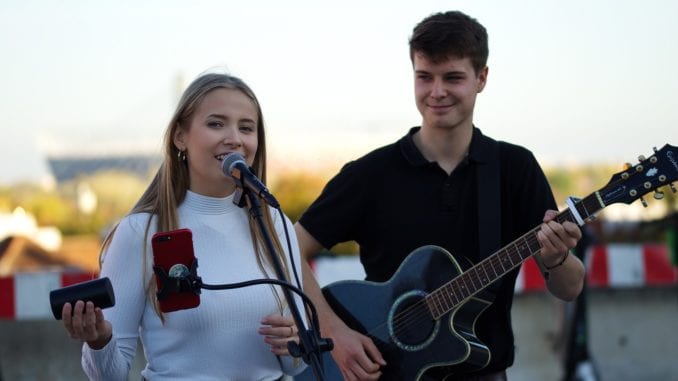 WINNIPEG, MB
The CMU semester seemed to be off to a good start as Breanna, an MBer, and Paul, a GCer, started dating after sitting six feet away from each other in their "Intro to Peace and Conflict Studies" class.
"I immediately invited Paul over to the Martens family gathering," said Breanna, "and that's where things got a little awkward. Grandma Martens figured we could all sing the Doxology in lieu of prayer before the meal … but Paul's melody was way off!"
Just as the Martens family held hands and started in on "Praise God from Whom All Blessings Flow", young Paul started repeating "Praise him above, Praise him above" in a manner that totally confused the Martens family.
"Where the heck did this young man learn to sing?" wondered Grandma Martens. "He has a nice voice, but his tune and rhythm are all over the place!"
Worse yet, when the Martens family had sung "Amen", Paul repeated "Hallelujah" about a hundred times, while everyone else was reaching for the farmer sausage.
"Those GCers sure are a strange bunch," said Breanna, "but, hey, there's a reason I'm a Peace and Conflict Transformation Studies major …"