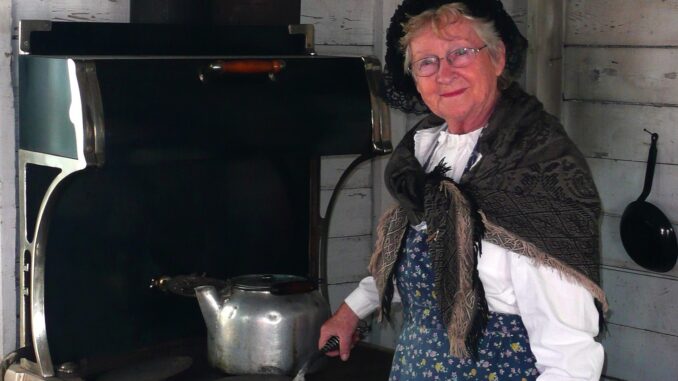 TORONTO, ON
Mrs. Janzen of Leamington was in the big city this week to covertly watch Women Talking, where her super fashionable attire drew more attention than she had anticipated.
"Apparently I'm 'cottagecore,'" said Janzen, sporting a flower dress, knitted shawl, and a black duak. "Whatever that means."
Young hip women clamoured to find out just where Janzen was getting her fashionable attire.
"Love your outfit," said one stranger, who stopped Janzen in the theatre lobby. "You must be on Instagram, right? Love it! Do you mind if I get a selfie?"
Janzen was flabbergasted at all the attention, but eventually decided to take in stride.
"One day everyone's going to be dressing like me," said Janzen. "I just hope Quita Alfred can keep up with the demand."
Meanwhile, Torontonians are now paying upwards of $400 for a pair of authentic Mennonite socks and sandals.