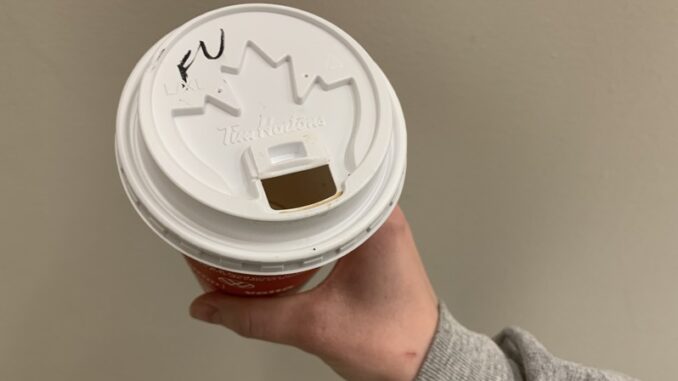 ROSENORT, MB
Things did not go as planned after Bethany Neufeld, 25, of Rosenort decided to be a little adventurous in her coffee order in Steinbach this morning.
"Oh my jauma!" shouted Neufeld as she glanced at the FU written on her Tim Hortons lid. "Harry, please hold me. I think I'm going to faint."
The message on her French vanilla was so shocking that it took smelling salts and a three hour meddachschlop for Neufeld to recover.
"Maybe this kind of language is acceptable here in the big city of Steinbach," said Neufeld, "but where I come from we reserve that kind of talk for the barn or the church lobby."
In their defence, the local Tim Hortons claims there was a mixup and the coffee was really intended for a Mr. Frank Unger.