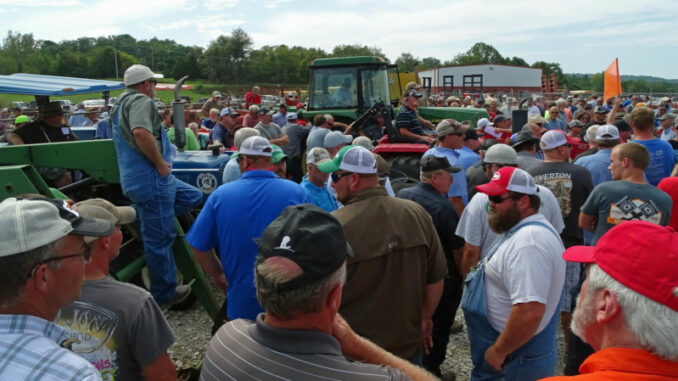 NEWTON, KS
Thousands of Mennonite men gathered just outside Newton, Kansas this week to strut their stuff in a wide range of seed and feed company hats.
"We've got men in seed caps coming in from Hutchinson, McPherson, and Inman … all over!" said event organizer Bill Penner. "We rate every man on scale of one to ten based on poise, stamina, and, of course, the seed cap competition. Some people say it's superficial to judge a man just based on how well he sports a seed cap, but it's a tradition and we can't break with that."
Top competitors this year include Tom Dueck, Jakob Voth, and Abe Frey, who decided to change things up a little by wearing the free cap he got from his local crop insurance dealer.
"That cap is stretching the boundaries of common decency," said Penner, "but I'm sure the ladies in attendance will appreciate it."
Dozens of competitors walked across the stage this week, which drew hoots and hollers from all the Netties, Nitas, and Tinas in the audience.
"Oh my! Did you see that Art Peters in his blue denim overalls and Kauffman Seeds cap!" screamed Nita. "Have mercy!"
The winner of this year's competition will be given exclusive permission to wear his cap in church during the service next Sunday.
(photo credit: DSC03238b/CC)