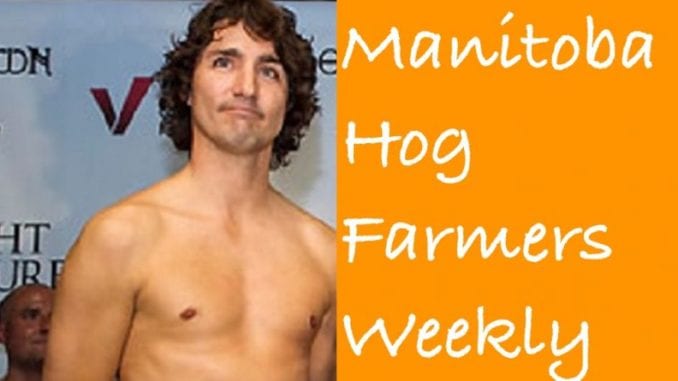 OTTAWA, ON
Days after becoming the first Canadian Prime Minister to make the cover of Rolling Stone magazine, Justin Trudeau appeared with his shirt off on cover of Manitoba Hog Farmers Weekly.
"I thought I had reached the peak when I appeared in Rolling Stone," said Trudeau, "but Manitoba Hog Farmers Weekly is an even higher honour. Certainly much higher than Saskatchewan Pork Producers Monthly."
The issue features a ten page photoshoot including a provocative centrefold image of Trudeau spread-eagled on a straw bale.
"Hog farmers have always been big supporters of mine," said Trudeau. "I figured I'd just give them back a little something special."
The magazine also featured an extensive article praising Trudeau for his arms deal with Saudi Arabia and for discarding electoral reform, and pondered the question, "Why can't Justin Trudeau be our manure schlepper?"
(photo credit: Mike G Ottawa/CC/modified)