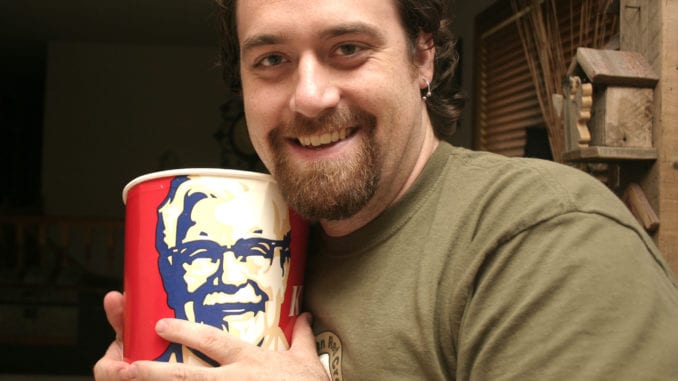 ELKHART, IN
Local Mennonite youth pastor Peter Detweiler, 31, of Elkhart was "super pumped" when he heard on Wednesday that Colonel Sanders has announced his candidacy for President of the United States.
"I've been a fan of Sanders ever since I discovered his delicious delicious chicken when I was five or six," said Detweiler. "I think he'll really shake things up in Washington. Man, this is going to be one finger lickin' good presidency!"
Detweiler says he's not normally interested in politics, but when he heard Sanders was running for the Dems, his interest piqued.
"I hear he wants to provide universal health care for all," said Detweiler. "That makes sense if we're all going to be gorging on his chicken from now on."
Detweiler is also hoping that Sanders will finally reveal those eleven secret herbs and spices.
"It's going to be tight race. I know the establishment Dems don't want a Colonel running," said Detweiler, "but we're going to get in there and show them we've got the fried chicken it takes to take down Trump. I mean, who else stands a chance? Have you tried Joe Biden's chicken? Totally bland."
(photo credit: Shane Adams/CC)