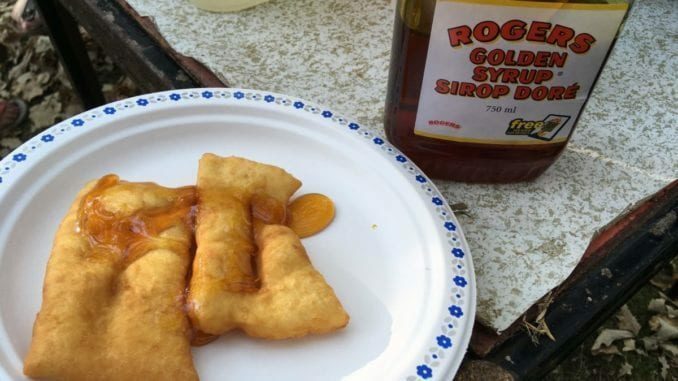 WINKLER, MB
After pressure from his wife Annie to make a few changes, Mr. Herman Groening, 71, of Winkler has decided to abstain from Rogers Golden Syrup for the entire month of January.
"I heard of people trying to cut back on the golden syrup," said Groening. "It's not easy to do, but I've made it halfway through the month already, and with Annie's help and a little bit of prayer I think I can make it to the end of January."
Groening is already seeing some health benefits.
"I've lost 10 pounds, I'm more alert in the mornings, and Annie's been far more receptive to my Sunday afternoon advances," said Groening. "You know, it just might be that I'll never go back on the golden syrup when the month is up."
So far this month, Groening has been eating his roll kuchen completely plain.
"No wonder they call this Dry January," said Groening, scarfing down a piece of roll kuchen that had been sitting out on the counter for a couple days. "It's certainly not like it used to be, but it's better than reeschkje bread."
According to some stricter members of Groening's church, "Dry January" also means giving up the watermelon, though Groening has not yet decided to go quite that far.