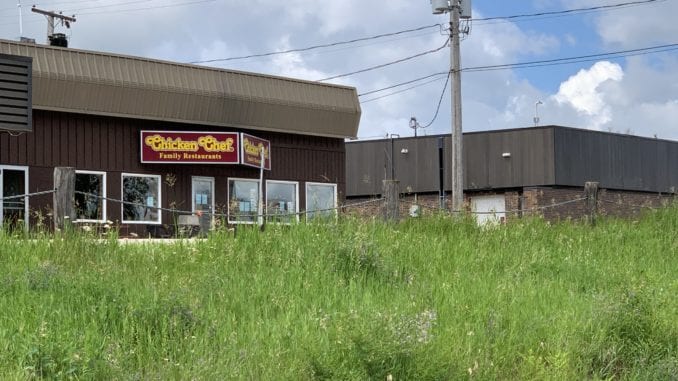 ROBLIN, MB
With an order of a buffalo chicken burger with a side of fries and gravy in Roblin, Manitoba, Mr. Plett of Morden, completed his ten-year-long quest to visit every single Chicken Chef in the province of Manitoba.
"It's been a long journey that's taken me to Ste. Rose du Lac and back again, but it's been worth it," said Mr. Plett. "I even found my way up to Thompson to see Pisew Falls … though the real highlight was a veal cutlet with sautéed mushrooms!"
Mr. Plett visited all five Winnipeg locations and even the one in Sioux Lookout, Ontario.
"Diewel! There are Chicken Chefs all over place yet, but my F-150 was up to the task!" said Mr. Plett. "When I get back to Morden, I'm pretty sure I'll be the talk of the town!"
A parade for Plett is already in the works, though not everyone is all that impressed with his feat.
"Oba, I've eaten my way through the entire Chicken Chef menu in less than a month," said Mr. Reimer. "I'll be impressed when Mr. Plett downs sixteen chef's wild wings in a single sitting!"
Mr. Reimer is one of Manitoba's most famous competitive eaters, having dined at every single Sal's in the province, plus all twelve Santa Lucia Pizzas.
"And I've taken my Martha along on at least half of those visits!" said a proud Mr. Reimer. "I think Mr. Plett's got a long way to go to catch up with me!"
Mr. Plett says he plans on starting all over again with Morden Chicken Chef and this time he intends to leave a tip at each one.