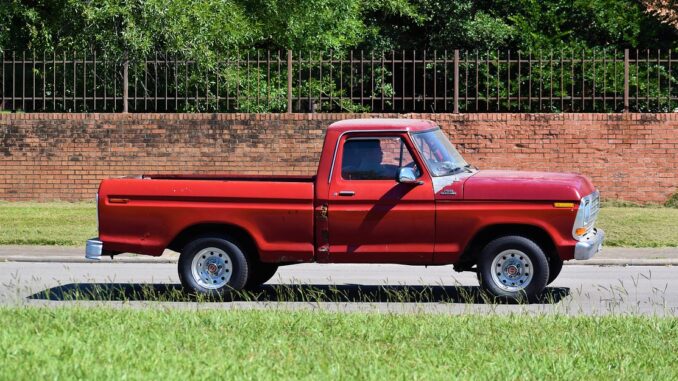 LEAMINGTON, ON
Local tomato grower Jake Martens of Leamington is really excited about his new mobile office that he picked up at the Ford dealership early this week.
"I was tired of holding all my meetings at the coffee shop or Mexican import store," said Martens. "It was time I finally got a proper office all of my own."
Martens says his 1987 Ford F-150 offers him everything a Mennonite man might want and need in an office.
"I've got air conditioning, AM radio, and even a place for the secretary to sit when she's not taking care of the kids," said Martens. "This thing's even got an ashtray there for my zoat."
Martens says his new office hours are 7 am to 8 pm Monday to Saturday and 1:30 to 6 on Sundays.
"Although I reserve the right to pull over in the shade and take a nice meddachschlop on Sunday afternoons," said Martens.